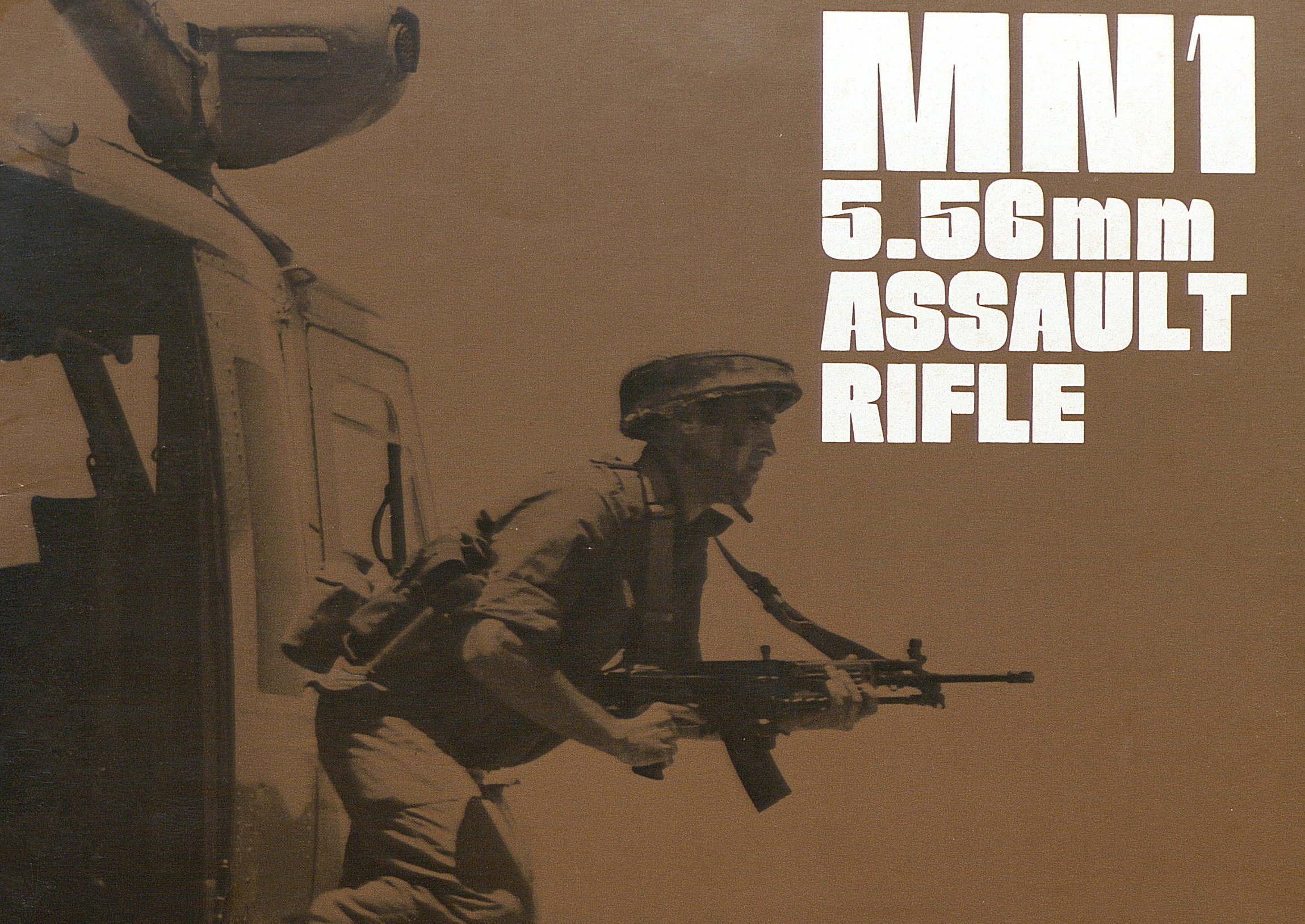 ×
As is commonly known by those interested in small arms, 5.56×45mm NATO was standardized upon in 1980 following trials involving a number of cartridges, and variations of 5.56×45mm.

During said trials, Belgium, France, Germany, the United Kingdom, the United States and the Netherlands submitted a number of rifles and light machine guns as well, although no weapon was standardised across NATO:


Country
Cartridge
Rifle
Machine Gun
Note
Belgium
7.62×51mm NATO SS77
MAG-58
Control LMG (7.62mm)
5.56×45mm SS92
5.56×45mm SS109
FNC
MINIMI
France
5.56×45mm M193
FA-MAS
Germany
7.62×51mm NATO
G3
MG3e
Control rifle (7.62)
4.7x21mm, caseless
G11
United Kingdom
4.85x49mm
XL64E5
right hand ejection
XL68E2
left hand ejection
XL65E4
right hand ejection
XL69E1
left hand ejection
United States
5.56×45mm M193
M16A1
Control rifle (5.56)
5.56×45mm XM777/XM778
5.56×45mm XM855 (SS109 equivalent)
The Netherlands
5.56×45mm (M193)
MN1

It is this last entry which will be the focus of this article, as it is sometimes incorrectly identified as a Stoner 63.

Click here to continue reading.