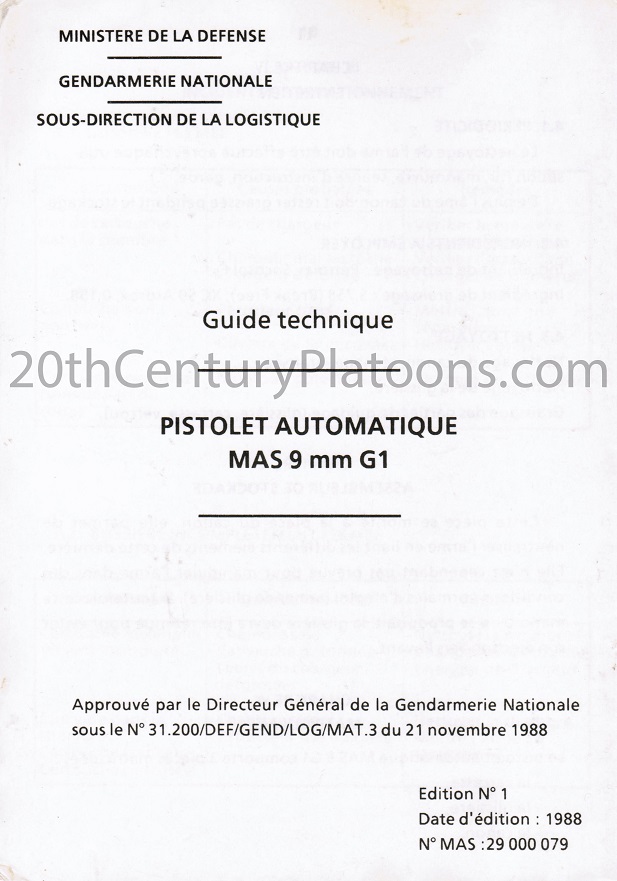 ×
Today's manual concerning the Pistolet automatique de la manufacture d'armes de Saint-Etienne 9 mm G1 is a license-produced Beretta 92FS, in use since 1989 with the Gendarmerie and since 1992 with the armed forces in general.

Interestingly, the weapon does not appear to be in widespread use, something confirmed by the 1999 rifle platoon structure which will be discussed soon.

The manual is available for download here.

The archive of all manuals is available here.