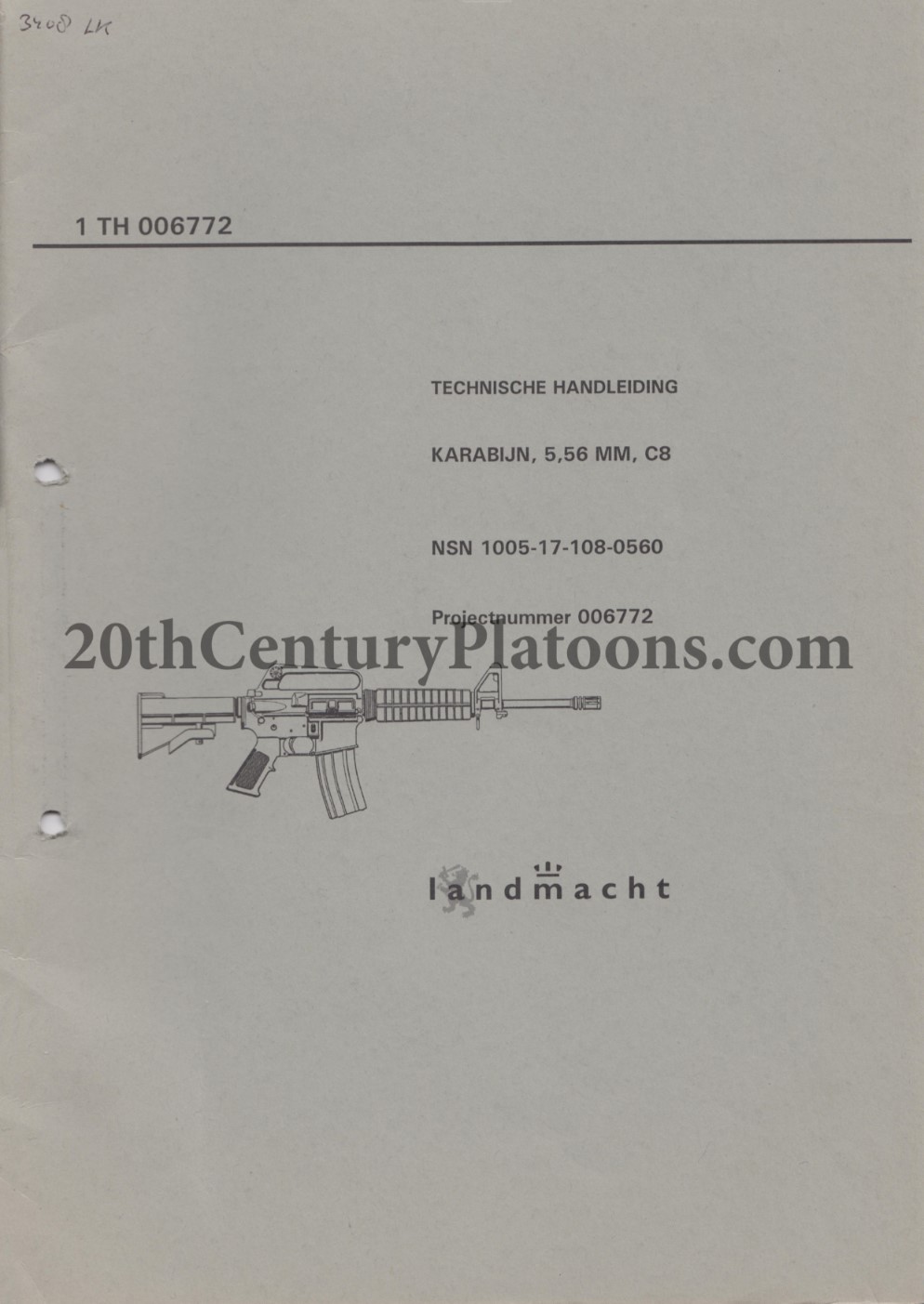 ×
Following up on last week's post, we have a 1st echelon technical manual for the C8 carbine dated 1997.
One of three C8 carbine variants adopted (C8, C8A1, C8A1GD), the C8 was adopted to replace select FN Browning High-Power pistols, M1 carbines and M61 Uzis, especially for support troops.
A more thorough description of the Diemaco in Dutch service can be found in the aforementioned post, with more technical documentation and field manuals soon to be added to this website.

The C8 manual can be downloaded here

The archive of manuals can be found here.