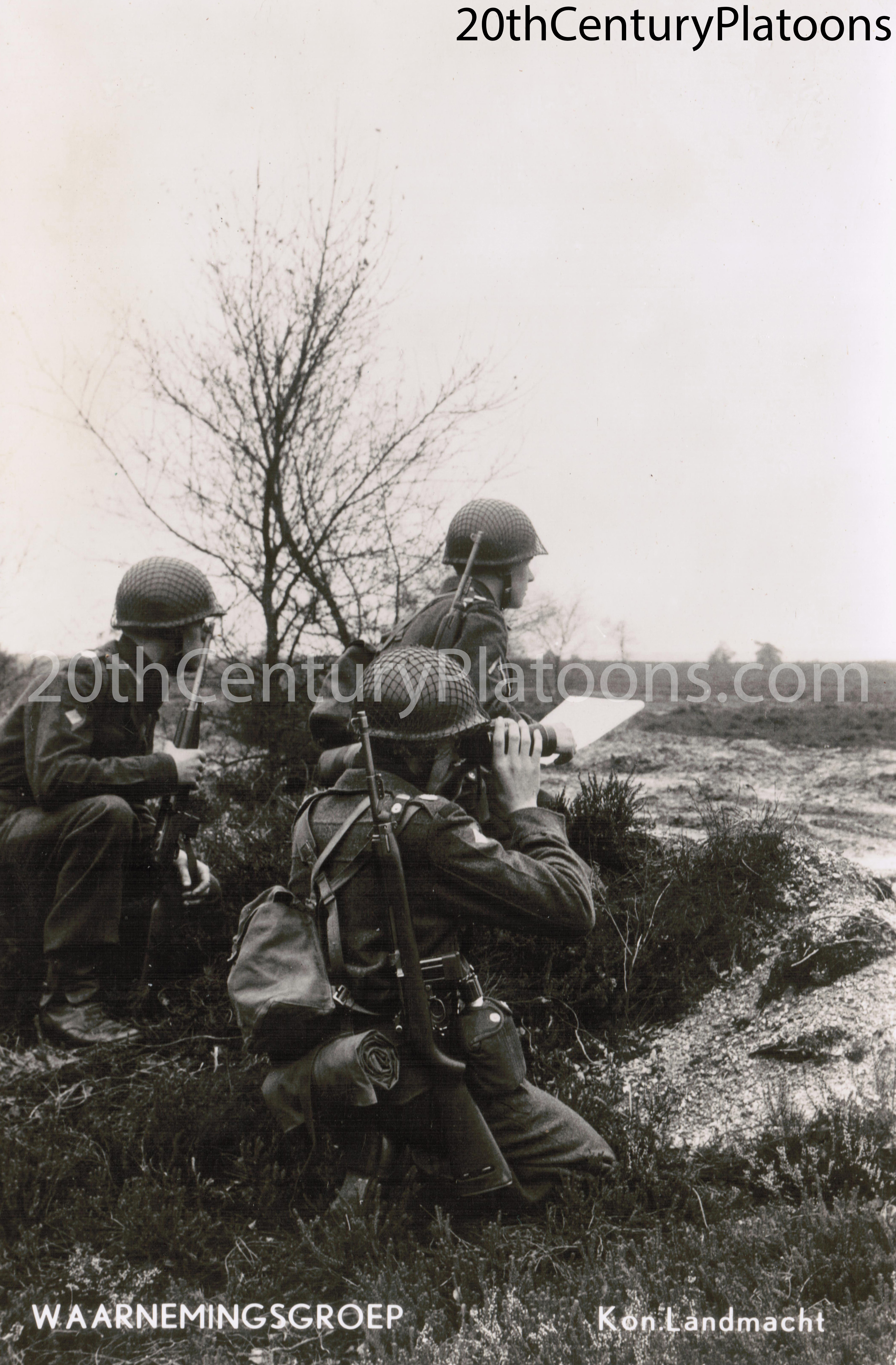 ×
The above undated postcard shows a waarnemingsgroep of the Koninklijke Landmacht.

Judging by the uniforms, the picture was taken somewhere in the 1950s or 60s.

This is further confirmed by the armament of the three gentlemen, all of them carrying a Karabijn .30 M1 (Winchester), including rubber magazine cover.

The M1 Carbine was officially introduced to the Dutch Army in 1952, though the weapon was used by the Marines since 1943. The weapon was partially replaced by the M61 Uzi in 1961, continuing to serve in limited form until 1995, when it was replaced by the Diemaco (now Colt Canada) C8 Carbine.

Click here to see all postcards.