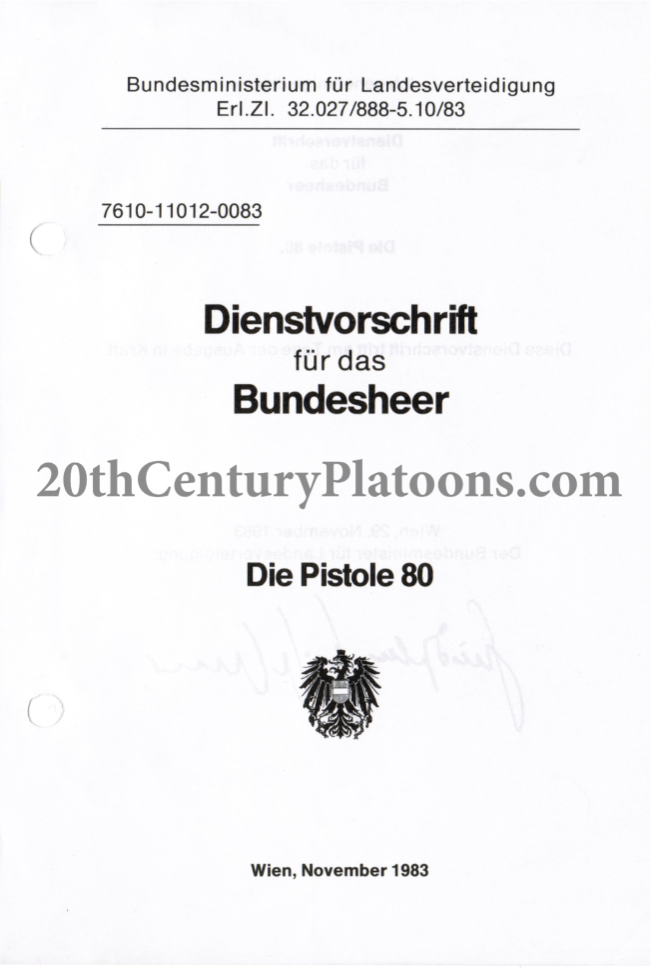 ×
Though certainly not the first pistol to employ a polymer frame - being preceded by the HK VP70 by twelve years - the Glock 17 is a pistol with an immense impact.

As the first order of Glock pistols were delivered in 1983, this is quite possibly the earliest military manual available for the plastic "wonder nine".

The manual can be downloaded here.

The archive of manuals can be found here.