MAT 1050 LRAC F1 manual, 1989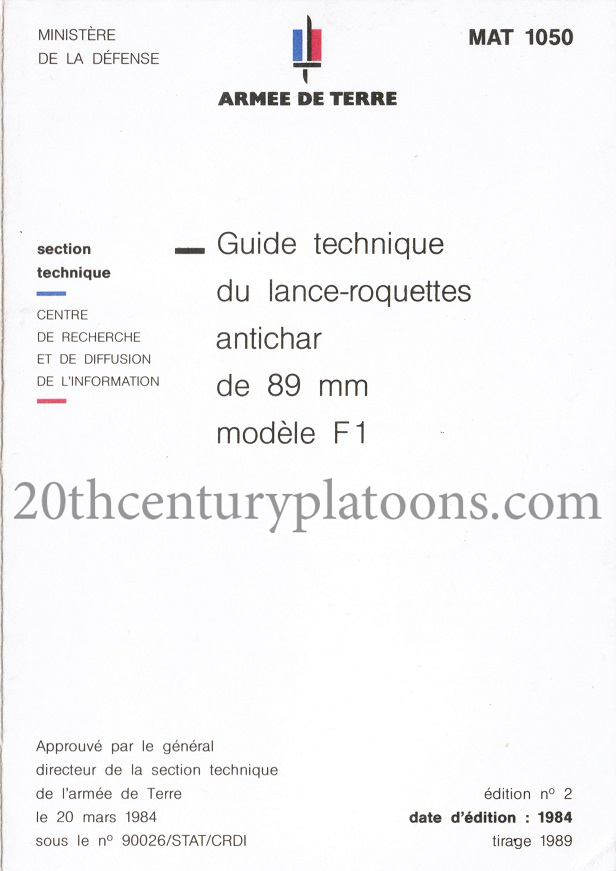 This 1989 reprint of a 1984 manual describes the " LRAC", a weapon is use since 1968, used at the squad and platoon level until 1986, when it was replaced at the squad level by the RAC 112. It was retained at the platoon level until 1999, when it was replaced by the ERYX. The weapon nonetheless served until 2012, based on the 2012 edition of the TTA150 manual.

The manual is available for download here.

The archive of manuals can be found here.